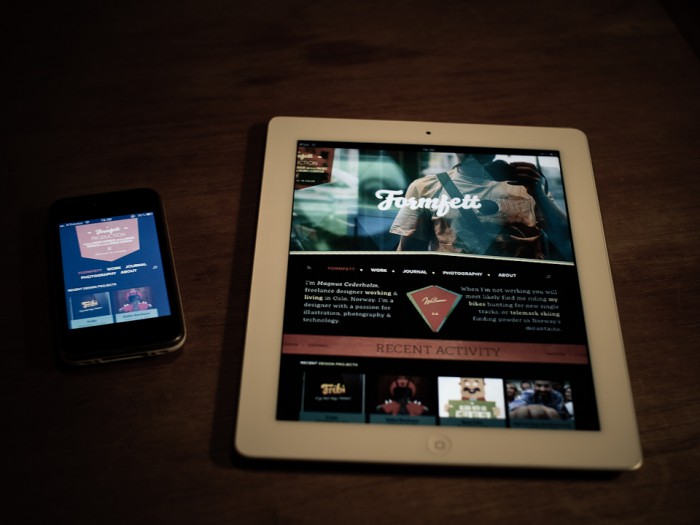 My redesigned portfolio is finally online. It's still based on wordpress and it's designed and coded by myself, with a little help from my friends. If you find any bugs, please be kind and write me a comment below. I have used Media Queries for a better iPhone and iPad experience.
Thinking about removing the Google Plus button. It takes forever to load and the service is just another buzz?

The site might not look all that good in Explorer, or on Windows in general, due to it's horrible font rendering.