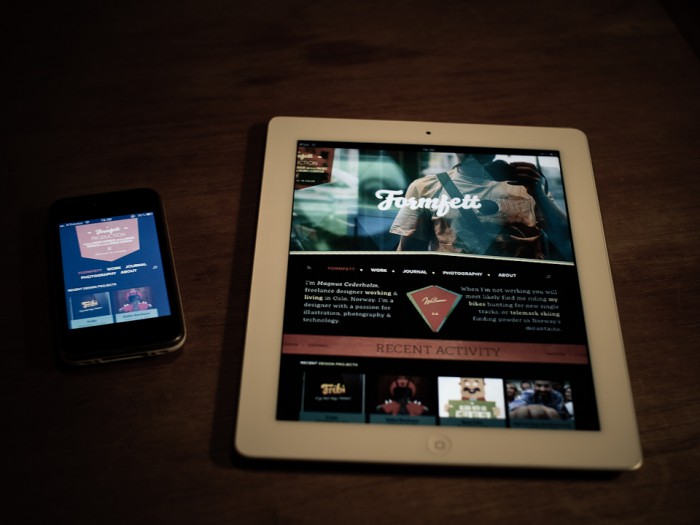 My redesigned port­fo­lio is finally online. It's still based on word­press and it's designed and coded by myself, with a lit­tle help from my friends. If you find any bugs, please be kind and write me a com­ment below. I have used Media Queries for a bet­ter iPhone and iPad experience.
Think­ing about remov­ing the Google Plus but­ton. It takes for­ever to load and the ser­vice is just another buzz?

The site might not look all that good in Explorer, or on Win­dows in gen­eral, due to it's hor­ri­ble font ren­der­ing.